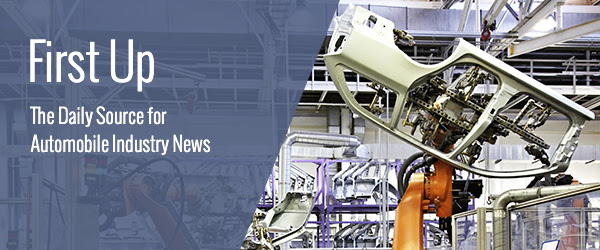 | | |
| --- | --- |
| Trump Aides Try to Steer Tax Reform on Capitol Hill | |
Top administration officials are headed to Capitol Hill Wednesday to talk about tax reform with a group of moderate House Republicans, reports CNN Money. White House National Economic Council Director Gary Cohn and Treasury Secretary Steven Mnuchin plan to meet with the Tuesday Group ahead of the first major tax reform hearing scheduled for Thursday, according to two sources familiar with the matter. The Tuesday Group, a collection of about 50 moderate and centrist lawmakers inside the Republican conference, grew increasingly important during the debate over the GOP efforts to repeal and replace the Affordable Care Act. Several of the group's members are on the House Ways and Means Committee, the tax writing panel that will hold the first major tax reform hearing on Thursday. For the latest on congressional efforts to pass tax reform legislation this year, click here.
| | |
| --- | --- |
| Toyota, Honda Again 1-2 in North American Supplier Relations | |
Toyota Motor Corp and Honda Motor Co maintained their longstanding first and second rankings in a study which looked at the six biggest automakers in North America and their relationships with suppliers. The study is closely watched in the industry, reportsWardsAuto. Nissan Motor Co has fallen behind its top North American competitors in the health of its working relationships with suppliers while General Motors Co jumped to third place in rankings released on Monday. Automakers' profitability is directly linked to good working relations with their suppliers, said study author John Henke, head of Planning Perspectives Inc, a firm that focuses on company-supplier relations. Since the study began in 2002, Toyota has been first and Honda second on the study's OEM-Supplier Working Relations Index except for two years when the two automakers swapped the two top spots. For more on which brands have the best supplier relations, click here.
| | |
| --- | --- |
| Trump Road Plan Would Rely Largely on Private Funding | |
President Donald Trump administration's proposal for a $1 trillion bill to improve the quality of the nation's roads and highways will be paid for mostly by private funding that will be stimulated by $200 billion in federal spending, Transportation Secretary Elaine Chao announced Monday. According to The Detroit News, speaking at an event in Washington, Chao said the transportation bill will include $200 billion in federal spending that will "be used to leverage $1 trillion in infrastructure investment over the next 10 years." The remainder of the money would come from private companies that would enter into partnerships with local and state governments to provide financing that is necessary to complete expensive construction projects in exchange for revenue that would be generated by things such as road tolls or rail fares. For more on President Trump's road and highway plan, click here.
| | |
| --- | --- |
| Auto Marketers Call for Less Car, More Heart | |
Car ads tend to stick with a familiar formula: lots of sheet metal, beautiful scenery, maybe a mention of the various awards the vehicle has won. There's not much there to stir up a viewer's emotions. While the spots get their points across, automakers will need to do more if they want their brands to resonate with consumers on a personal level. According to Automotive News, that was the consistent theme from speakers at the Automotive News Marketing 360 event in Los Angeles last week. In separate presentations, executives from Honda, Hyundai and Nissan explained how they're breaking the shackles of traditional car commercials in favor of content with a human touch. All three brands sought to appeal to viewer emotions recently during high-profile sporting events with huge audiences. For more, click here.
| | |
| --- | --- |
| The Cars That Owners Can't Bear to Part With | |
Americans now keep their trusted vehicles for a record average 7.3 years, due largely to a combination of economic factors and the greater longevity of today's cars and trucks. But, reports Forbes, that's nothing compared to vehicles with which their owners tend to have really long, and we'd have to assume eminently arduous, relationships. The model that tops the charts in that regard is the big, boxy, and eminently off-road capable Toyota Land Cruiser SUV, which its obviously contented owners keep for an average 10.6 years at a stretch, according to the used-car shopping site iSeeCars.com. That's based on an analysis of over 15.7 million vehicles sold by their original purchasers between Jan. 1, 2013 and Dec. 31, 2016. With the exception of one lone sedan – the full-size Toyota Avalon – the top 10 vehicles having the longest terms of ownership are about evenly divided between low-slung sports cars and burly truck-based SUVs, all models that represent fun and adventure. Click here to find out which vehicles owners keep the longest.
| | |
| --- | --- |
| Is Risk Management Worth It? | |
You buy insurance to help pay for a claim's direct costs, like property damage and medical and legal expenses. But, who pays for the hidden costs, such as those from hiring and training a new employee, lost productivity, and higher insurance premiums resulting from higher experience ratings? You!
Federated Insurance clients repeatedly echo four key points of effective risk management programs they use to help prevent claims.
It starts at the top. Without management's buy-in, it may be difficult to promote a safety mentality.

Empower employees with the knowledge and incentive to "own" a risk management culture.

Take control. Many claims are preventable. Create and enforce policies related to safety, conduct, and hiring.

It has a financial impact. A claim's "hidden" expenses can quickly add up.
It may be tempting to dismiss risk management. That could be a costly decision. Successful auto dealers agree: A risk management culture can have a significant, positive financial impact.